It is everyone's favorite time of year, Project Elf!
Thank you to ALL our amazing donors who supported us last holiday season.
We were able to help 2,903 children last year have a brighter holiday season!!
Help provide Christmas gifts for children and youth in need.
Each holiday season, The Christmas Box International helps fill Santa's sleigh for children, teens, and young adults in our community who have been abused, neglected, or face homelessness. Project Elf offers fun and meaningful opportunities for businesses, individuals, families, and community groups to brighten the holidays for those in need because every child deserves a Christmas.
HOLIDAY VOLUNTEERS
We are fortunate that all our volunteer opportunities are full for December. If you want to get involved this holiday season, please consider a fundraiser or donation drive- for more information, scroll to the bottom of the page. 
Please contact Kristin: [email protected] in January to learn about our 2024 volunteer opportunities.
GREATEST NEED
WALMART GIFT CARDS
We are asking donors for $25 Walmart gift cards. We provide these to families with children in the system to purchase gifts their children want and need.  Each family being served receives (2) $25 gift cards per child/teen. This part of our Project Elf Program empowers parents to provide a positive holiday experience for their children. 
How Can You Help with Project Elf Today?
Please deliver your new items to one of these locations:
Salt Lake Christmas Box House:
Monday – Friday, 9:00 am – 5:00 pm *
3660 S. West Temple, Salt Lake City, UT (northwest entrance)
Christmas Box Donation Center
Monday/Wednesday/Thursday, 10:00 am-6:00 pm
4714 S Commerce Rd, Murray UT 84107 (Located next to Epic Gymnastics)
*Week of December 18 – December 22 (Wasatch Front ONLY)*
Donations should be brought directly to the Christmas Box Donation Center.
Ogden Christmas Box House:
Monday – Friday, 9:00 am – 5:00 pm
950 East 12th Street, Ogden, UT (south entrance facing 12th street)
Week of December 18- 22, Items will still be taken to the Ogden Christmas Box House
We will NOT be accepting donations on December 23rd, 24th, & 25th.
Gift Cards *GREATEST NEED*
Walmart, Target, Amazon, Costco
TJMAXX
Old Navy, PINK, Famous Footwear
McDonalds, Little Caesars', TacoBell, Chick-fil-A, Jimmy Johns
Fiiz, Swig, Starbucks
Cinemark, Megaplex, Nicklecade
Hobby Lobby, Dollar Tree
Sensory Headphones (noise canceling for kids with autism)
Sensory Oral Chew Toys (kids with autism)
Weighted Blankets
Ulta Makeup Palette
Ulta Makeup Brush Set
Fake Lashes
Silk Bonnets/ Durags
Popular Brand Hoodie (Nike, UnderArmour, Adidas- kid and adult sizes)
Popular Brand Joggers (kid and adult sizes)
Portable Speakers
Over-Ear Headphones/Earbuds
Nice Reusable Plastic Water Bottles (NO metal/glass. Dishwasher safe)
3D Printer Normal PLA Filament (1.75mm)
Graphic Novels/Manga
Lanyard
String/Boondoggle Kit
Origami Books
Vacuums
Carpet Cleaner
Duffle Bags
Switch & Games (Downloads preferred, Rated E)
Cordless Alarm Clocks
Portable Blu Ray/DVD Players (Used for kids sick that need to stay in bed)
MP3 Players (Used for kids/teens to listen to music)
Lock Boxes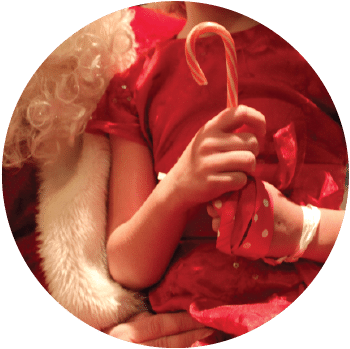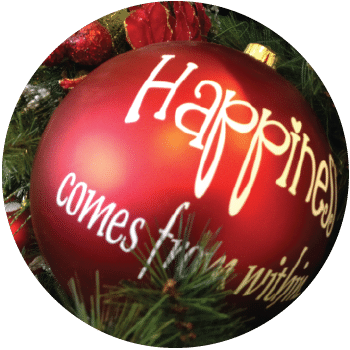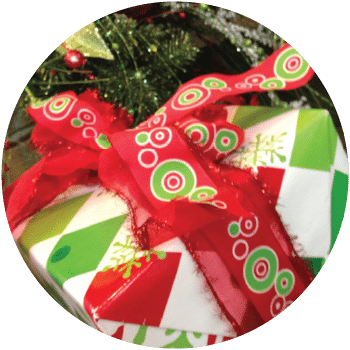 Organize a Project Elf Donation Drive
Organizing a Project Elf Donation Drive lets you involve others who might not be aware of the needs of the children being met by Project Elf. Many families, businesses, and groups enjoy the camaraderie of joining together to give, and to invite others to give.
Donation drives are also a great way for youth to gain a greater appreciation for the blessings they have by sharing them with others who are less fortunate.
There are numerous ways to conduct a successful Project Elf Donation Drive:
Using a giving tree with Project Elf ornaments listing gifts from the Christmas Wish Lists (and of course gift cards);
Passing out fliers to your neighborhood and then having a donation Pickup day;
Have a "Bring a Gift to Work Day";
Host a Facebook fundraiser;
Simple word of mouth; and so on…
The possibilities are as broad as your imagination. The key to a successful Project Elf Donation Drive is simply to ask.
Accepting donations now. NOT accepting donations December 23rd, 24th, or 25th
Be sure to check out our WISH LISTS for ideas!