Our mission is simple:
every child deserves a childhood.
The Christmas Box International works to prevent child abuse and defend children through a culture of universal diversity, inclusion, and love.
We partner with local, national, and international groups to improve the quality of life for children, teens, and young adults who are victims of abuse, neglect, trafficking, or are facing homelessness.
In 1996, founder and New York Times best-selling author Richard Paul Evans created a safe place for Utah's children, a Christmas Box House, naming the charity after his first novel, The Christmas Box.
In fiscal year 2022/2023, we served 14,291 at-risk children. Our programs help at-risk youth by providing emergency shelter care, give a happy holiday season to children and youth, and serve teens transitioning out of foster care. We are constantly striving to help more kids and look to the community, businesses, and foundations for their ongoing support.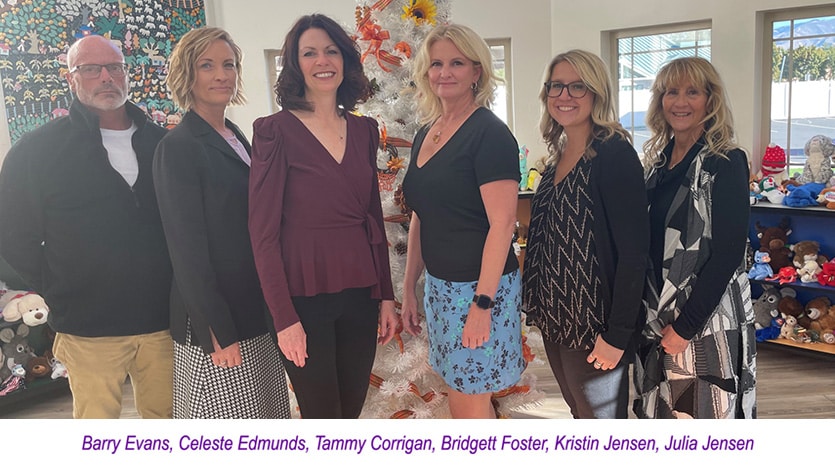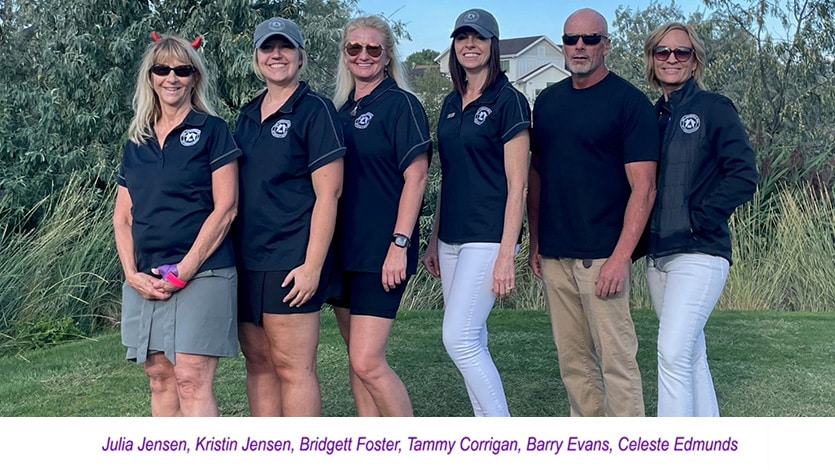 As Executive Director, Celeste understands what the children served at The Christmas Box Houses are going through. She went through it herself. Her biological parents were drug addicts, and her childhood was an ongoing cycle of police calls, fighting, and abuse on all levels. At the age of 8, Celeste was taken from her home and placed into a child welfare system where moving every few months to a new environment became normal. By the time she was sixteen, she had lived in more than 30 cities.
Celeste manages the organization's day-to-day operations, strategy, and revenue growth. Celeste appreciates her team, respecting the diversity of opinions and ideas brought to fruition each day. If Celeste weren't working for The Christmas Box International, she would be a personal coach, believing talent should be nurtured to achieve contribution and innovation at the highest levels.
Celeste enjoys exploring new cities and all things outdoors with family and friends, especially hiking and kayaking!
Julia is the Office & Database Administrator coordinating all-things office-related and stepping in to help wherever needed. Julia ensures that all contributions are entered into the database promptly and that donors are thanked and recognized almost as quickly as they drop off their donations!
Julia started at The Christmas Box International as a holiday helper and loved seeing amazing people bring in donations. She enjoys knowing all donations will put smiles on the faces of children and young adults.
Julia is an animal lover with a herd of dogs, cats, and horses at her home. She especially loves newborn foals and bringing them into the world. Julia is remarkably talented and crafty and, in her spare time, enjoys tinkering with stained and fused glass.
Kristin is the Programs Manager and is responsible for managing all in-kind donations to ensure that the Christmas Box House emergency shelters and community resource rooms are stocked with the needed resources the kiddos need throughout the year. Kristin is also responsible for the onsite volunteer management at the Ogden and Salt Lake Christmas Box Houses and ensuring that Project Elf is coordinated and runs smoothly each holiday season.
Her favorite part about working for The Christmas Box International is running Project Elf to make holiday wishes come true for thousands of children in Utah each year.
In her free time, Kristin enjoys traveling the world and spending time with her dogs and horses.
Tammy is the Events and Communications Manager and is responsible for successfully planning and executing events and communications projects related to branding, digital marketing, communications, and events. In addition, she partners with our Executive Director to bolster the organization's brand, image, and reputation through consistent messaging and well-executed virtual and in-person events.
After 14 years in the corporate world, Tammy decided it was time to work towards raising awareness for a great cause. She is very excited to join The Christmas Box International team and support the children we serve. 
In her free time, Tammy enjoys traveling, hiking, reading, playing with her two dogs, and spending as much time as possible with her husband and 6-year-old son.  
Barry is the Facilities Manager ensuring that as good landlords, the Ogden Christmas Box House is in excellent physical condition for the staff and children working and staying there. Barry is also responsible for managing all Christmas Box International construction projects at the Salt Lake Christmas Box House.
Barry worked with his father, who had a general contractor's license, beginning at a very young age, and has worked on construction sites since he was eight years old. As a former superintendent, Barry is also responsible for and leads construction contractors and ensures that contractual obligations are timely managed.
Barry is self-taught and a master at most construction trades. He enjoys working and creating with all stages of wood. Barry enjoys spending time alone in nature and seeing what he can build with raw natural material. Barry has a deep heart when it comes to children, especially his own, who he prides as "excellent."
Bridgett is the Finance & HR Manager and is responsible for the fiscal management of CBI, including day-to-day accounting and HR administration. These responsibilities include budgeting, payroll, annual audits, 990 tax returns, insurance leases, trademarks, insurance policies, and onboarding paperwork. Bridgett works closely with leadership to assist in creating and tracking budgets and ensuring accurate financial reporting.
After 11 years of running her successful business, Bridgett decided it was time for her to sell and find a career that would fulfill her more on a personal, professional, and community level.
Bridgett loves to read, hike, paddle board, and spend time with her kids in her free time.